Connecting Communities: Storytelling and the Digital Archive Conference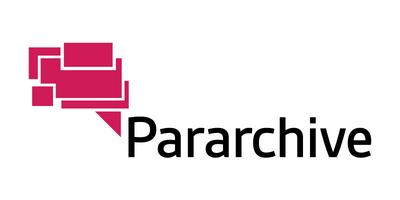 From the conference website:
"This AHRC-funded conference and community showcase marks the climax of an eighteen-month multidisciplinary research project entitled Pararchive: Open Access Community Storytelling and the Digital Archive. The project is based at the School of Media and Communication, University of Leeds and  seeks to build new interactive environments that explore issues of ownership, public and institutional relationships and provide tools for collaborative community research and creative expression using digital heritage resources. Pararchive was motivated by the recognition that communities are encountering real barriers to organising and connecting to resources and each other. In the field of heritage particularly, it is often difficult to access archival materials from public cultural institutions owing to bureaucratic, commercial and geographical barriers, something that impedes community research and connectivity. It is often difficult to establish relationships between communities and institutions that could and should be mutually enriching."
Speakers
One of the papers that will be presented uring this conference is "Enhancing museum visits through the creation of data visualization to support informed choices and the recording and sharing of experience". The paper was written by meSch partners from Sheffield Hallam University.
You can find the full conference program on the Pararchive website.
Go to the Conference Website.
Read more about the Pararchive Project.